"If you want to go quickly, go alone. If you want to go far, go together"
Creating a positive impact on people and the planet
We are a team of more than 800 people committed for more than 60 years to designing and delivering complete, sustainable and innovative textile processing solutions on a global scale, with a global focus. Our goal: to facilitate the personal and economic growth of our clients, team and partners.

With 6 manufacturing plants in Spain, France and China, and equipment installed in more than 100 countries, the Girbau team is ever-focused on sustainability, adaptability and being part of a close community with our customers.
100 years of family business
In 2020, Girbau celebrated 100 years as a family business and 60 years as a premier provider of textile care laundry solutions. With innovation as our driving force, the company has grown and changed over the years, while successfully maintaining what sets it apart: Girbau's multinational structure and ability to respond to any industrial laundry need anywhere in the world, all with the same values the Girbau family has kept alive generation after generation.
Read more
History
2019
Opened Girbau's subsidiary in Colombia and its own agents in Singapore and India.
2018
Company LAB, the group's open innovation platform, is launched and the Company Experience Center is inaugurated.
2017
Girbau Shenguang Laundry Tech (Shanghai) was inaugurated, the result of the joint venture agreement between Girbau and the Chinese laundry manufacturer Shenguang.
Launched Sapphire, a remote laundry monitoring and management system.
2012
Opened Girbau's subsidiary in Portugal.
2011
Expanded internationally with the creation of subsidiaries in the Dominican Republic and Australia.
2010
Girbau's subsidiary in Italy opened.
2008
Mercè Girbau and Pere Girbau, daughter and son of Pere and Toni Girbau, respectively, took over the general management.
2004
Consolidated expansion in Asia with the opening of Girbau China.
2003
Series production of the 8kg (17.6 pound)-capacity washing machine and opened subsidiary in Germany.
2001
Inauguration of the G3 production center with 8,000 square meter of space. Acquired the French company Jean Michel, dedicated to manufacturing automation machinery for industrial laundries.
2000
Consolidation of Girbau in the United States (opened of a 3,500-square-meters facility in Wisconsin) and in the Persian Gulf (opened Girbau Middle East in the United Arab Emirates).
1997
Girbau opened its South American subsidiary in Brazil.
1995
Continental Girbau Inc. (later renamed Girbau North America) was established as Girbau's U.S. subsidiary.
1993
Produced PS ironers.
1992
Cuba was established as Girbau's first subsidiary outside Europe.
1989
Opened Girbau's first subsidiary in France and manufactured the first tunnel washer.
1986
Manufactured the first high-speed washing machines.
1971
Girbau was incorporated as a public limited company.
1960
Pedro, Toni and Teresa Girbau, Joan Girbau's children, began manufacturing industrial machinery for laundries.
1920
Girbau's origins were in an electromechanical workshop run by Pere Girbau Barbosa, the great-grandfather of Girbau's current generation of CEOs. Later, his son, Joan Girbau Vilageliu, began manufacturing the first washing machines.
How we do things
Values define who we are and how we do things, because it isn't only what we do that counts, but how we do it. At Girbau, we work closely with our customers and strive to understand their feelings and businesses. This is because we are one team ever focused on community, sustainability and innovation.
Specialized Solutions
At Girbau, we offer integral solutions for any type of laundry. And while we cross through and serve many different markets, we specialize in industrial, commercial and self-service laundry solutions. We deliver specialized solutions while adapting to the particularities of each market.
Certified trust
Product certifications guarantee our customers' compliance with the strictest safety, reliability, efficiency and eco-design standards. Girbau is certified by the ISO 9001 quality standard, by the ISO 14001 environmental standard and by the EMAS environmental management system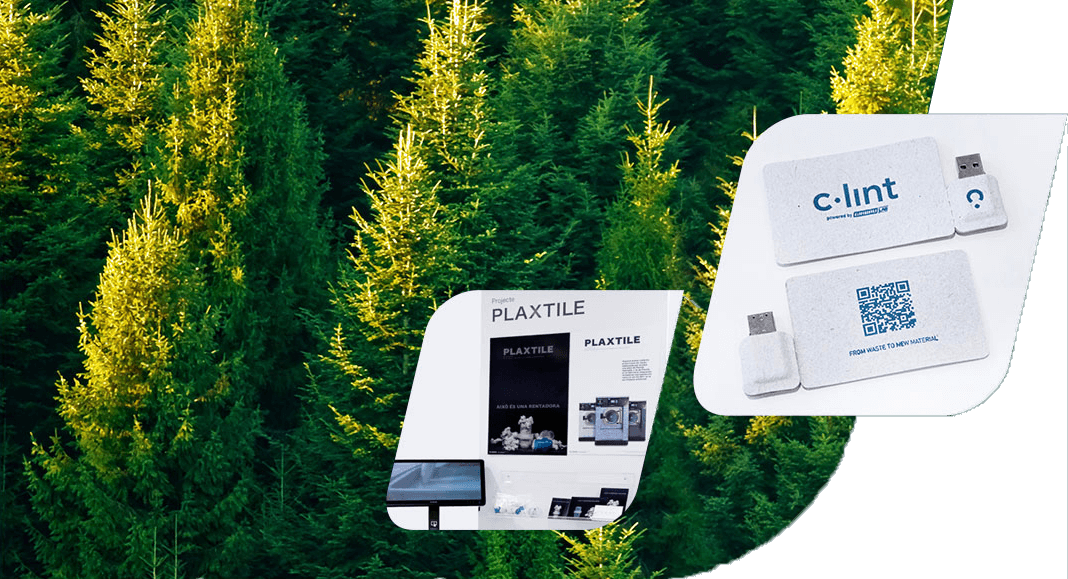 Sustainability, in the key of people
We are a community sharing a common ambition: sustainability. We strive to achieve social, environmental and economic sustainability.
Read more
Girbau around the globe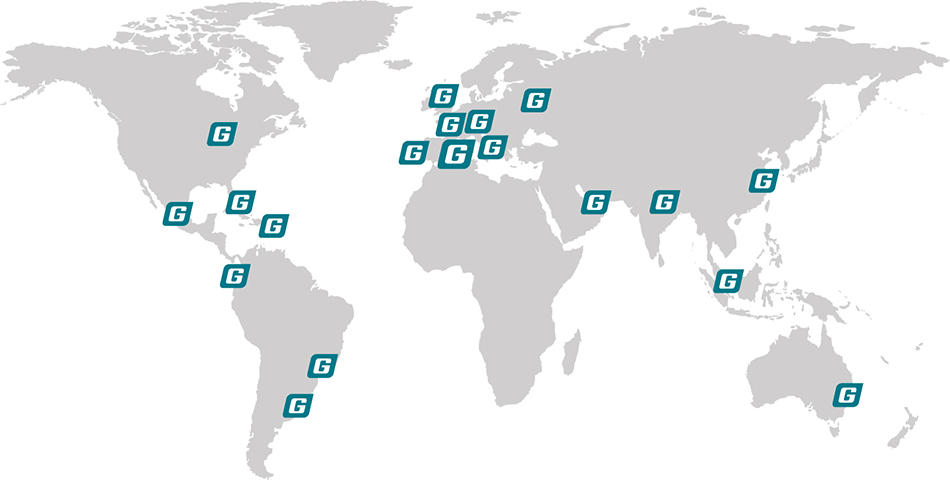 Girbau Experience Center
The Girbau Experience Center (GXC) is a space where innovators and innovation meet. It's a place to discover, touch, experiment and learn how to improve laundry and textile processing. At GXC, everyone can share their knowledge and experiences, while learning about the latest advances in textile processing, and working on the development of new solutions.
Read more
Girbau Foundation
The Girbau Private Foundation promotes initiatives that contribute to the development of people, the improvement of society and care for the environment. By supporting organizations and associations with grants, it has enabled the development of all kinds of cultural, social and environmental projects. One more way of adding to our community.
Read more
Professional career
One of our obsessions is to promote people's growth. We would be delighted to meet you if you would like to explore the possibility of joining the Girbau community.
Our doors are always open!
Read more